Newsroom
Around the District
---




In Atlanta, William Ligon will be
an advocate for the conservative
principles of limited government,
lower taxes, free enterprise,
individual liberties, and
family values.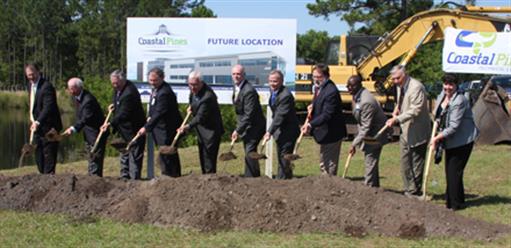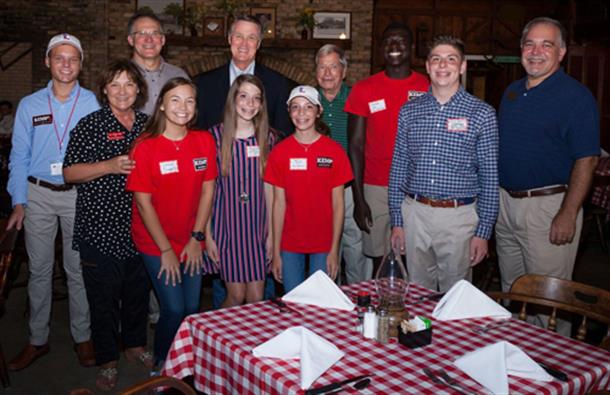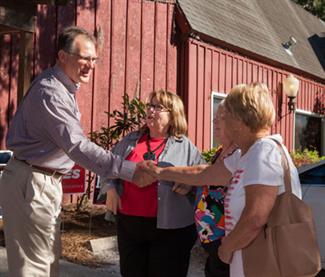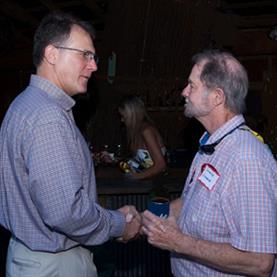 (ATLANTA) March 21, 2020 - Last week, Lt. Governor Geoff Duncan and Speaker of the House David Ralston announced that the Georgia General Assembly will suspend the 2020 legislative session indefinitely. This suspension is in the best interest of the health and safety of members, staff and the citizens of Georgia. Additionally, a colleague of mine in the Senate has tested positive for COVID-19 and therefore, Senate members will be isolating ourselves for 14 days. While this may be a confusing and stressful time, it is important that we educate ourselves with facts over fear and remember that this shall pass.
Coronavirus Update

As we see an increasing number of COVID-19 cases, experts say we are now in the mitigation phase of the outbreak. The virus is already in our communities, and we must now focus on social distancing to reduce its damage. Social distancing simply means to avoid close contact with other individuals in order to prevent catching the virus or passing it to someone else. The so-called reproductive numbers of COVID-19, meaning the number of people an infected individual will go on to infect, is currently estimated to range from 1.4 to 6.5, with an average of 3.3. The higher the reproductive number, the faster it will spread.
Many cities have encouraged social distancing by banning large gatherings, such as sporting events, encouraging telecommuting and closing schools. Furthermore, while COVID-19 may have milder symptoms in healthier individuals, these individuals still risk passing the virus on to older people or someone who is immunocompromised. According to President Trump's Coronavirus Guideline for America, everyone should avoid social gatherings of more than 10 people, and avoid eating and drinking at restaurants and bars.
Epidemiologists say one of the most concerning factors of COVID-19 is the risk of an overwhelmed healthcare system. If individuals do not practice social distancing, there is going to be a sudden surge in patients needing critical medical care, which will overburden the healthcare system. With the growing number of cases, the elderly, chronically ill and first responders will be prioritized when it comes to being tested. By flattening the curve, we will reduce how fast the virus moves through the population, which will decrease the number of individuals needing critical care.
As of right now, Gov. Kemp does not plan on forcing businesses to close. If circumstances change, he will take appropriate action, but he is letting each individual city decide what is best for them. Furthermore, he announced that small businesses in Georgia are now able to apply for economic injury loans, available online at the Small Business Administration's website.
Georgians must work together in order to stop the spread. It's important that we all continue to stay informed and prepared. I encourage you all to visit the CDC website for the most updated information, and listen to what your state and local authorities are saying. For more information on COVID-19, please visit: coronavirus.gov.
In order for the people in my district to understand this perspective better, I am posting a chart that gives a visual diagram of how this preventative action works. In essence, it elongates the curve and slows down the spread of the disease when we avoid social contact, especially in large groups. For further information, please visit coronavirus.gov.
To track cases in Georgia, keep this website handy. It is updated by our Georgia Department of Public Health every 24 hours: https://dph.georgia.gov/georgia-department-public-health-covid-19-daily-status-report. Additionally, if you have been exposed to or are experiencing symptoms of COVID-19, please contact your primary care doctor or urgent care clinic. Please do not show up unannounced at an emergency room or health care facility. The Governor has also urged Georgians to share public health information and connect with medical professionals through a new toll-free tip line. The number, 1-844-442-2681, is currently available with operators Monday - Friday, 8:00 a.m. - 5:00 p.m. EST. To clarify, this tip line is dedicated to non-symptomatic and non-exposure related COVID-19 calls.
Lastly, the Glynn County Commission has just taken action to close key locations on St. Simons Island that draw visitors to our area, including the beach, the pier, and Massengale Park. The primary goal is to reduce visitors from traveling to our area, however, these closures will be in place for local residents as well because law enforcement cannot be tied up checking I.D. to determine who is local and who is not.
Similar planning has moved forward with regard to surrounding beaches, such as Jekyll Island. Tybee Island beaches are closed, as well as all those in Florida, and many of those northward in other states. Therefore, all of us will sacrifice a few weeks of not being able to enjoy our beautiful beaches as we all seek to discourage travel and people gathering together in social situations. The time frame will run approximately three and a half weeks here in Georgia, ending on April 13th. At that juncture, we will be able to see if the virus curve is leveling off and whether it is safe to lift these precautionary measures as now planned.
I want to commend the commissioners for taking such bold action. We must realize that we are a retirement community. Closing our beaches for a short time can help protect our area and will be especially important for those who are age 60 and above from exposure to the coronavirus. I expect more may still need to be done before we get to the other side of this, but if everyone going out in public places will keep six feet apart and practice the safety tips on the CDC website, maybe we can avoid more restrictive measures.
The Third District has only three cases thus far in two counties, as reported on Friday, March 20th, by the Georgia Department of Public Health. However, the numbers statewide are climbing, now up to 420 confirmed cases and 13 deaths. To put this growth of cases into perspective, on March 14th, we only had 46 cases statewide. So, in less than a week confirmed coronavirus cases have increased almost 10 fold and the number of deaths has increased from 1 to 13. Granted, now that testing is rolling out, we will continue to see an increase in cases, but the trajectory must change. I know that the Third District will rise to the challenge to do our part to flatten the curve.